RAILKO PV103 and Xtra Glide slip coats create a low friction surface that is long lasting and wear resistant. Compared to older systems using floc, weather seals with Railko co-extruded slip coats result in lower total cost, less operations, and simpler processing. The PV103 provides excellent abraision resistance and low friction, whereas the Xtra Glide is flexible to suit modern lightweight weather seals without metal support and does
not scuff or mark on installation. The new generation slip coats have low flexural modulus to suit the demands of dynamic seals such as bulb seals and flexible flip seals which can be colour matched to meet vehicle specifications.
Availability:
RAILKO automotive slip coats are supplied as pellets in bags of 50lb/22.7kg.
Low Coefficient or friction
Low stick slip
Abrasion resistant
Stable to light and weather
Resistant to cleaning fluids
Easy and smooth glass movement
Long wear life
No bleed out
No marking on glass
No colour fade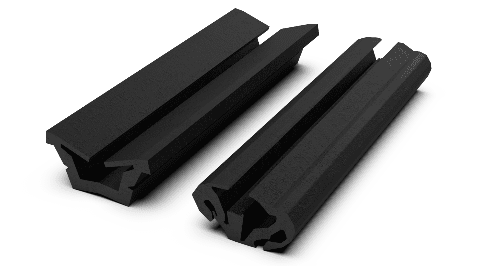 For more information, to order or speak to a member of our product team