Fire-Stopping, Ember Resistant Foundation and Under Floor Vents.
Bushfire Protect ember resistant under floor and foundation vents protect your home from embers during a bushfire and provide critical cooling and ventilation to the crawl space, or basement
Ember storms caused by bushfires can spread well ahead of the front of the fire. With fire-rated under floor vents from Bushfire Protect, your home has a first line of defence against ember and flame intrusion.

Product Features and Benefits:
+ Proudly manufactured in Australia
+ Can be painted to match the colour of the house.
Available in Galvanized Steel and Stainless Steel.


Standard Size available:
230x160mm internal size, with 255x185mm outer flange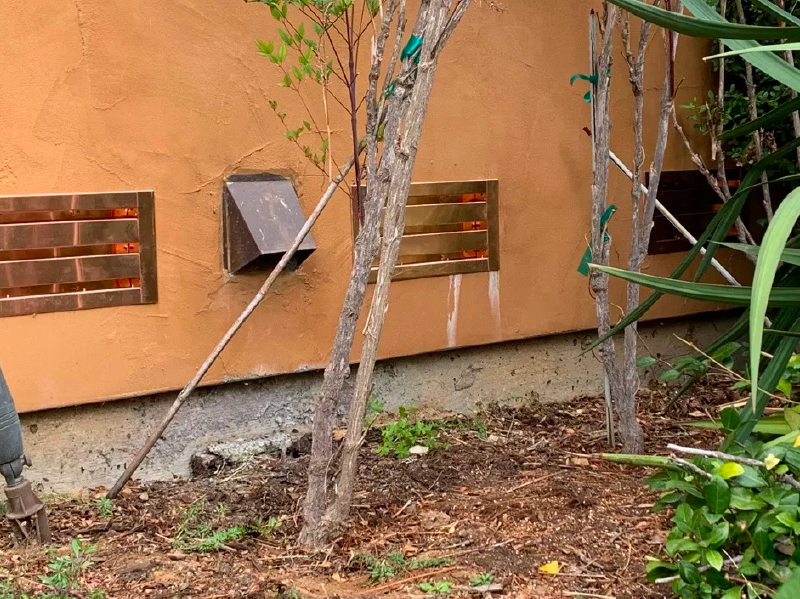 Bushfire Protect Vents Installation Instructions
Bushfire Protect Vents, fire and ember resistant vents are installed the same way as traditional vents with the same footprint. While we gladly offer installation services, you can also buy our products and install them yourself.

If you'd like our team at Bushfire Protect Vents to install the vents for you, contact us to discuss options.
How to Install Bushfire Protect Under Floor Vents
It's easy to install Bushfire Protect Vents. You simply insert one of our retrofit fire and ember-resistant vents into the opening where the old vent used to be. The vents are held in place with product-appropriate screw fasteners and exterior-approved clear fire-resistant caulking.