Bushfire Home Protection.
Bushfire Protect Vents were invented in 2003 by a firefighter for the City of San Bernardino, California, USA. He was fighting the 2003 and 2007 California wildfires and saw first-hand the vulnerability of the thousands of homes affected.
Watching the embers fly directly into the homes through the unprotected mesh vent openings, he knew that something had to be done to prevent this from happening in the future. That was the inspiration that led to the creation of the Bushfire Protect-patented baffle front design, now introduced to Australia as BAL 40 rated vents. The Bushfire Protect Vents® brand is part of TENMAT, a leading manufacturer of fire protection components and advanced materials, with over 100 years of experience.
Together, TENMAT and BUSHFIRE PROTECT possess unrivalled innovation and technical expertise, which consistently lead to the development of various industry leading products.
Outstanding service, unsurpassed quality, and a commitment to excellence we provide through our chosen distribution partners. BUSHFIRE PROTECT's goal is to provide a complete service, from product selection to delivery and after-sales support to help keep your home safer during a bushfire.
TENMAT is a multinational corporation (part of the DIAMORPH Group) with a presence in the United Kingdom, the United States of America, Germany, the Czech Republic, Italy, Australia, and New Zealand as well as a global network of vendors and distributors.
DIAMORPH is an advanced materials group focused on providing customers with solutions that ensure peace of mind in extremely demanding applications and environments.
The combined experience of Bushfire Protect Vents and DIAMORPH is crucial in developing innovative bushfire home solutions, and ember protection solutions.
Contact us today, and we will make sure that your home is ready to defend itself against any bushfire requirement.
BUSHFIRE PROTECT VENTS provide advanced solutions that improve your home's defence against bushfires, giving peace of mind to its customers.
The first step is to talk to a Bushfire Protect Vent customer representative who will answer any questions a customer may have and schedule an appointment.
The Bushfire Protect Vents bushfire expert visits the property and makes an assessment.
A detailed estimate is sent following the appointment.
After the customer accepts, vents are supplied from stock or can for special cases be manufactured to the customer's requirement.
Your vents will be delivered and installation options discussed or provided.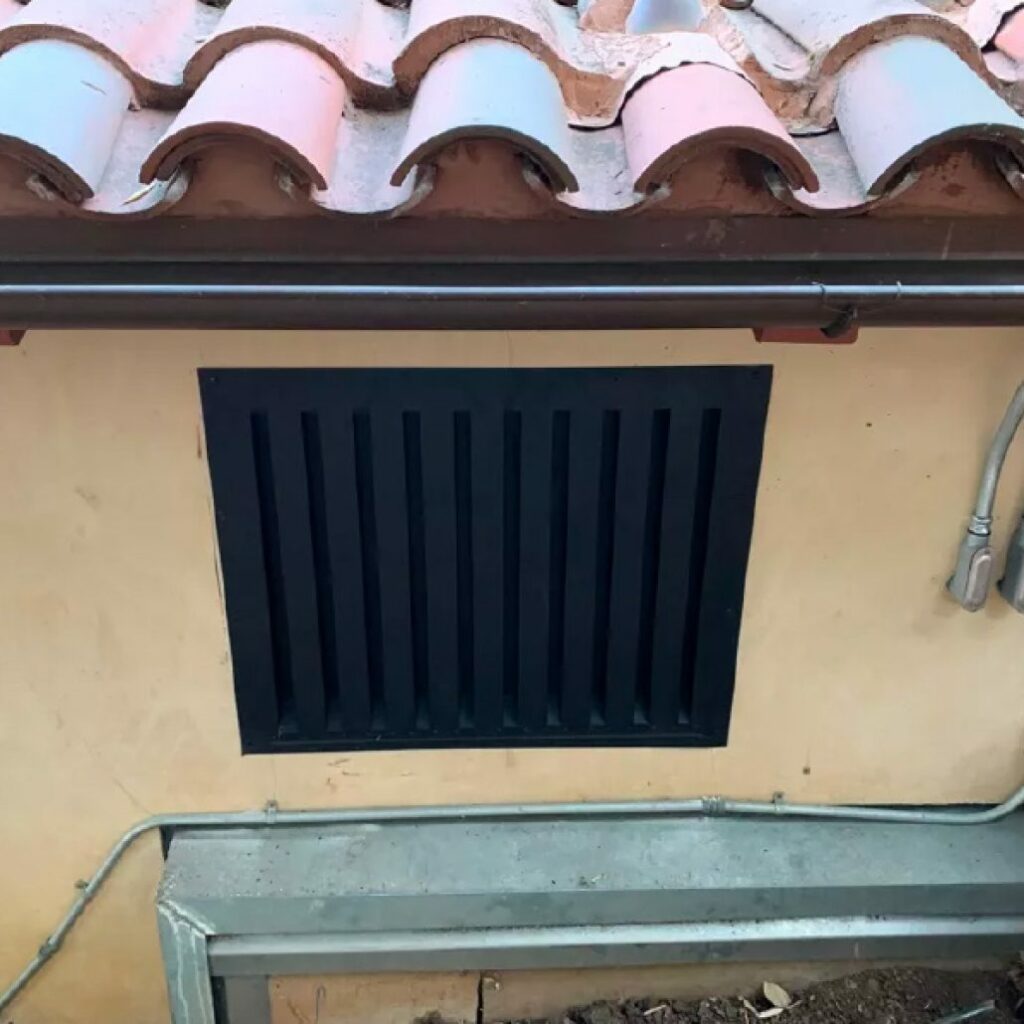 Create proper air circulation through the attic while stopping dangerous flying embers.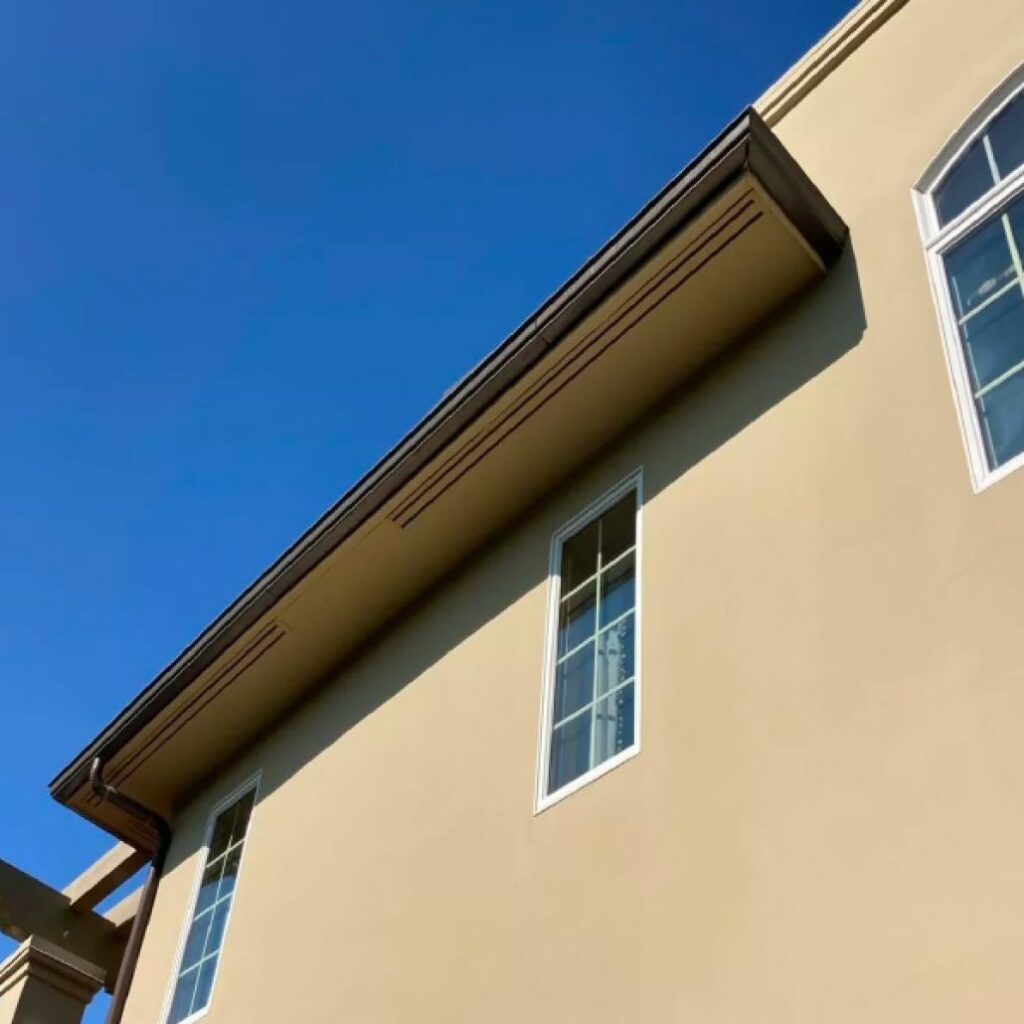 Permit cool fresh outside air to be drawn up into the attic so hot and humid air is expelled through cross ventilation.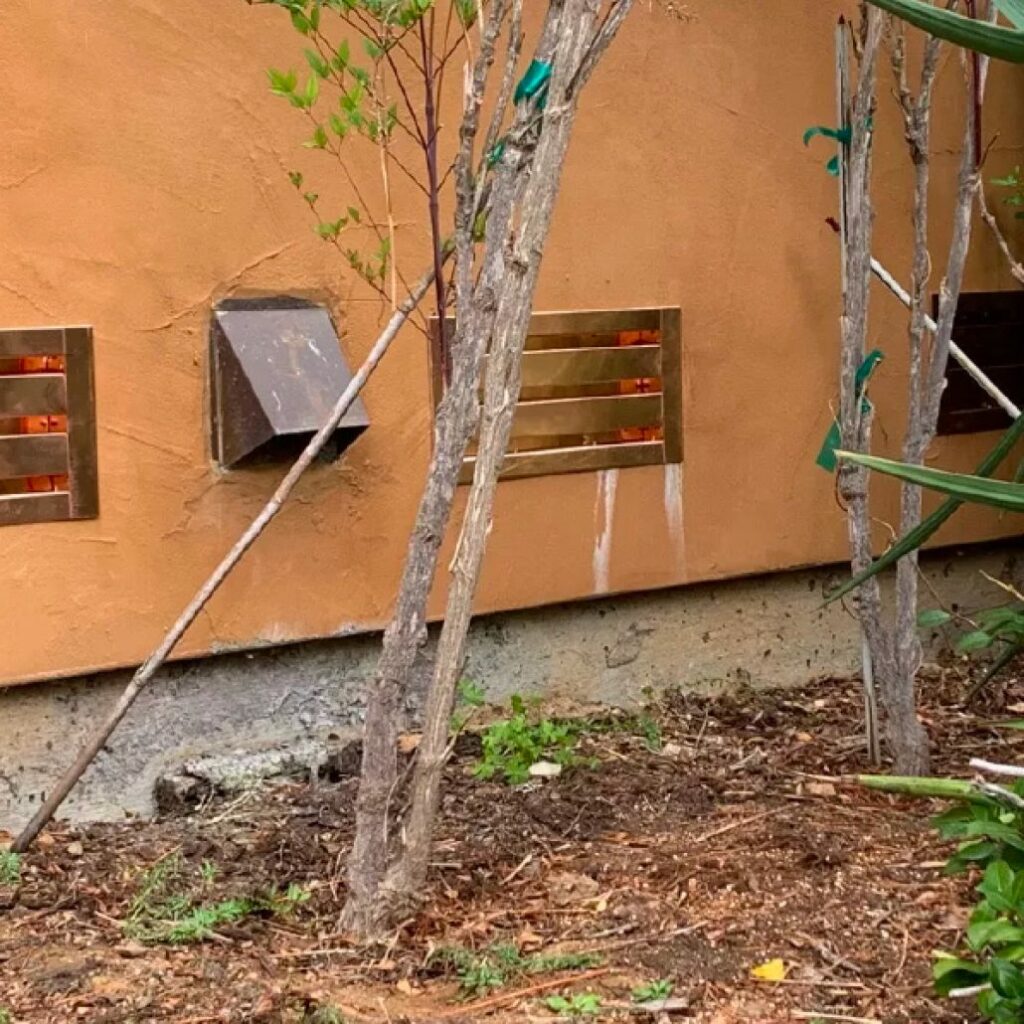 Under Floor & Foundation Vents
Allow air to circulate under the floor, to prevent moisture build up while stopping embers.
Architects/Fire Inspectors
Bushfire Protect Vents, ember/fire stopping vents, are fully reviewed and confirmed to comply with AS3959: 2018 up to BAL 40 by the accredited Australian fire testing laboratory, Warrington fire.
All Bushfire Protect Vents are manufactured from fully non-combustible steel in accordance with AS1530.1-1994 (R2016) and may be used wherever a non-combustible material is required as per National Construction Code (NCC), Building Code of Australia 2019; Volume 1: Part C1.9.e and Volume 2: Part 3.7.1.1.e.
Bushfire Protect Vents use a patented technology (overlapping baffles) which efficiently stops hot embers from entering the attic space. Flying hot embers pose a threat to any structure within 10 kilometres radius of a bushfire. Therefore, it is extremely important that ALL the openings in the building are properly equipped with Bushfire Protect Vents.
All standard Bushfire Protect Vents are made with BlueScope Galvanized Steel ready to be painted matching the existing colour of the building, and they are also available, upon request, in Stainless Steel.