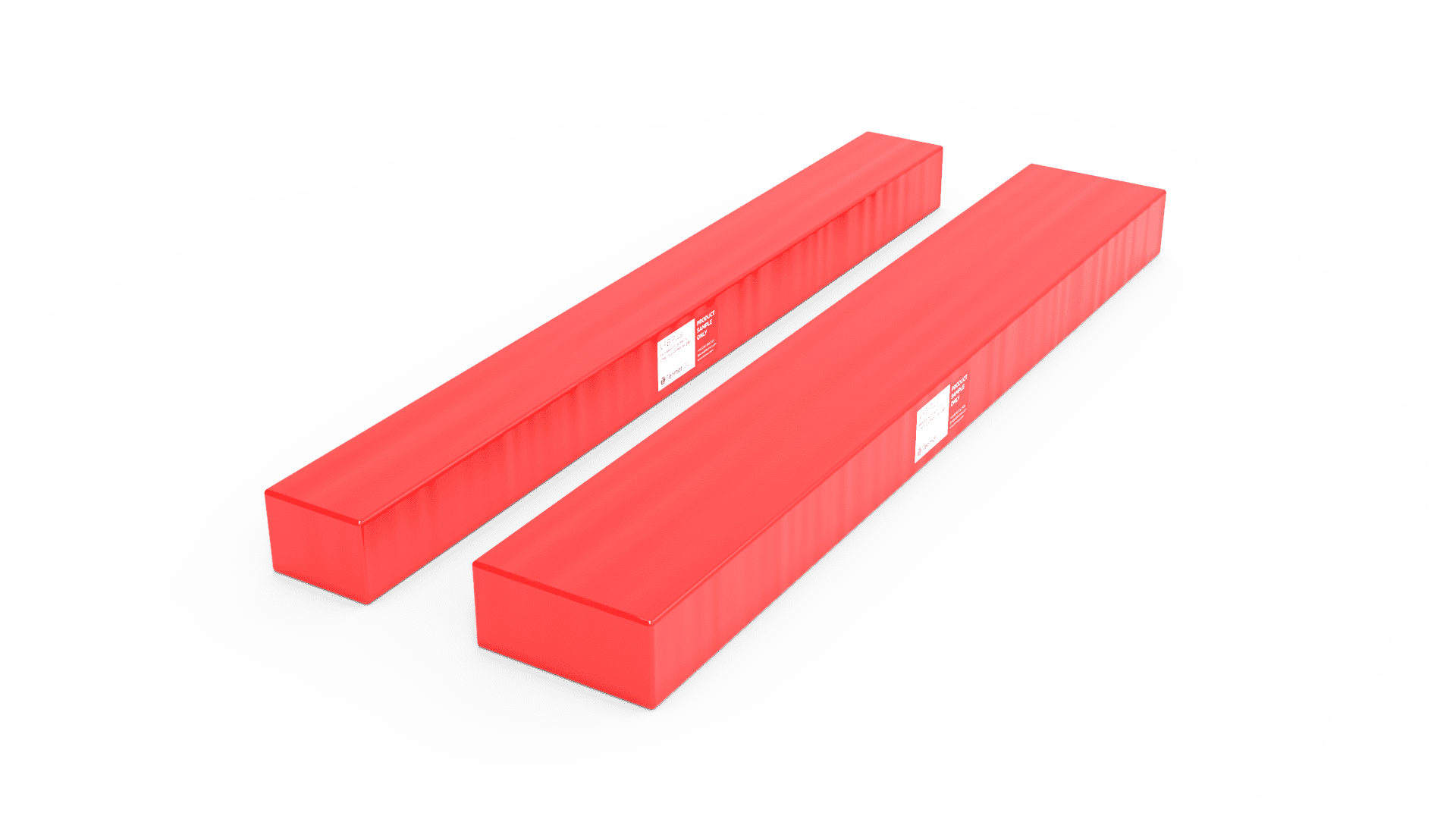 Tenmat's CavGuard Masonry Support Cover Plate (MSC) is a fire rated intumescent solution designed to react in a fire situation to seal within and in front of masonry support brackets that penetrate or disrupt cavity fire barrier locations.
The location of masonry support brackets can often result in them fully or partially penetrating cavity fire barrier locations. This can result in untested fire stopping solutions being employed in this location.
If cavity fire barriers and masonry support brackets are installed to fully fill the cavity in this area drainage is lost. In order to reinstate drainage to avoid damp and thermal bridging issues, additional cavity trays and weep vents must be installed in this area causing significant construction time, additional costs and complexity.
Tenmat have developed the CavGuard MSC to work in combination with Tenmat's VFB Plus 'open state' cavity fire barriers to provide an effective cavity fire barrier solution that ensures a continuous cavity barrier line that also maintains drainage in normal conditions.
In a fire situation, the integral high expansion intumescent material in the CavGuard MSC expands to seal the air gap within and in front of the masonry support bracket whilst the 'open state' cavity fire barrier seals the cavity and air gap between the masonry support brackets.
The system has been fire tested to the principles of BS EN 1363-1 and in accordance with ASFP TGD19 guidance.
The CavGuard MSC is to be used in conjunction with the VFB Plus horizontal fire barriers and the Tenmat NVFB vertically to provide a complete cavity fire barrier solution for external brickwork cavities.
Product Details
Fire Testing exceeded 120 minutes to allow for compartmentation continuation 
• Leaves Continuous Free Air Space
• Intumescent Material expands to seal air gaps
• Reduces the need for cavity trays
• Ready to Install Solution
• Stainless Steel and Intumescent Construction 
• Does not contribute to thermal bridging
• Working Life of 60 years*
• Patent Pending
See the Cavguard MSC in action:
For more information, to order or speak to a member of our product team